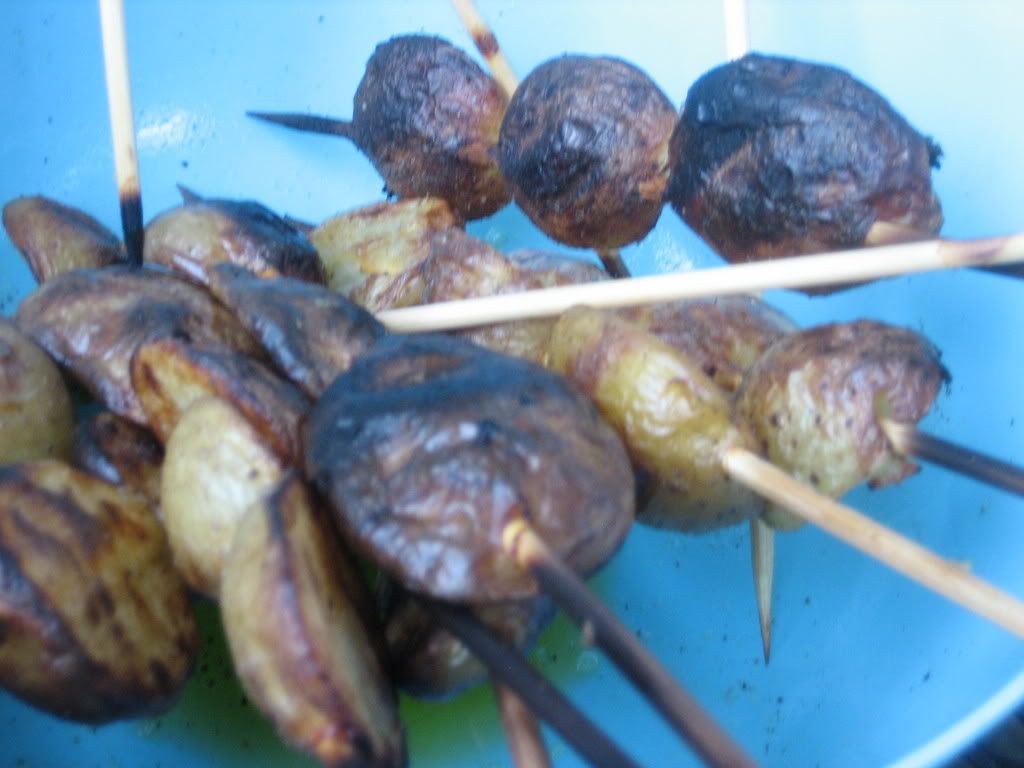 For those of you who have outdoor grills and are not confined to cooking indoors in the summer, you really must try one of my new favorite side dishes: grilled potato skewers, or as I like to call them, hot potatoes on a stick.
This works best with a real charcoal grill using natural wood charcoal, but it can also be done over gas or regular coals. I am a purist about my charcoal but I know from experience that my diatribes about the quality of charcoal or gas vs. coals, do not create converts. So do as you please with what's under the grates, but you should try this the next time you want spuds with your burgers.
Take a bunch of small potatoes - fingerling, red, baby yukon gold, whatever you like. Cut them in half lengthwise so that you have one flat surface.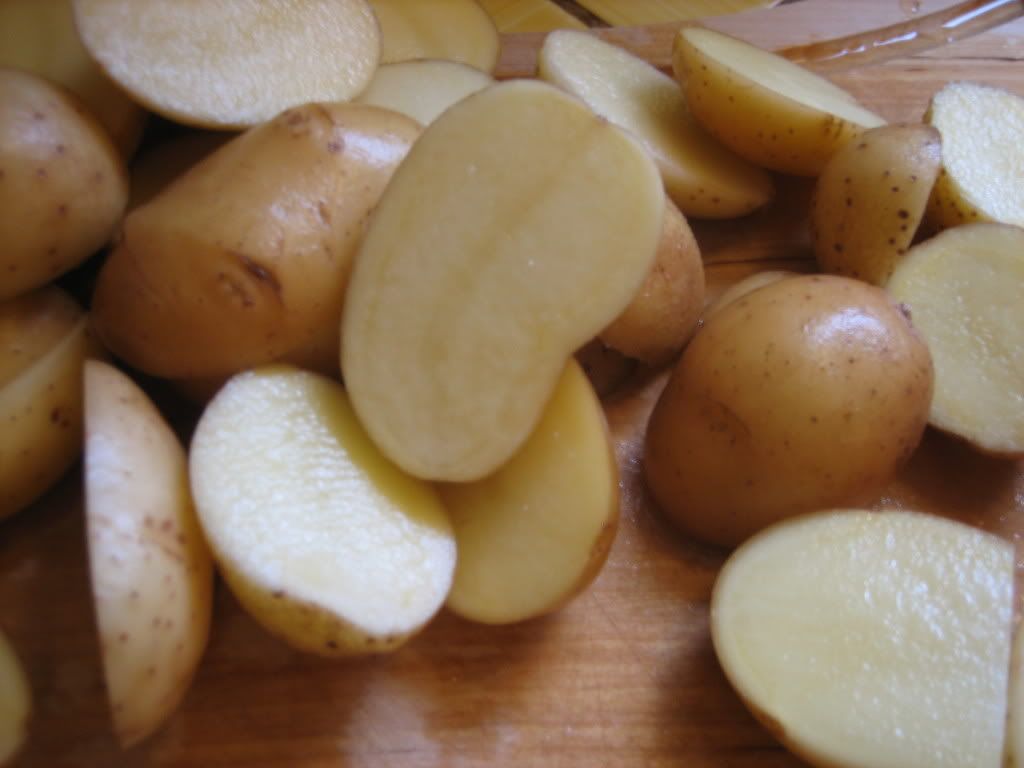 Put the taters in a pot of cold salted water to cover, bring to boil and cook until just al dente - a fork should be able to go through the center easily but they should not be completely tender. Drain. You can do this earlier in the day and just keep them at room temp or refrigerated until ready to grill.
Next, toss the potatoes in a bowl with a good dose of olive oil, a handful of chopped garlic, plenty of kosher salt and pepper. The potatoes should be slick with oil and well-salted. Herbs are optional.
Then put the spuds on long, 12" skewers, about 3 per skewer - thread them on so that they will lie flat.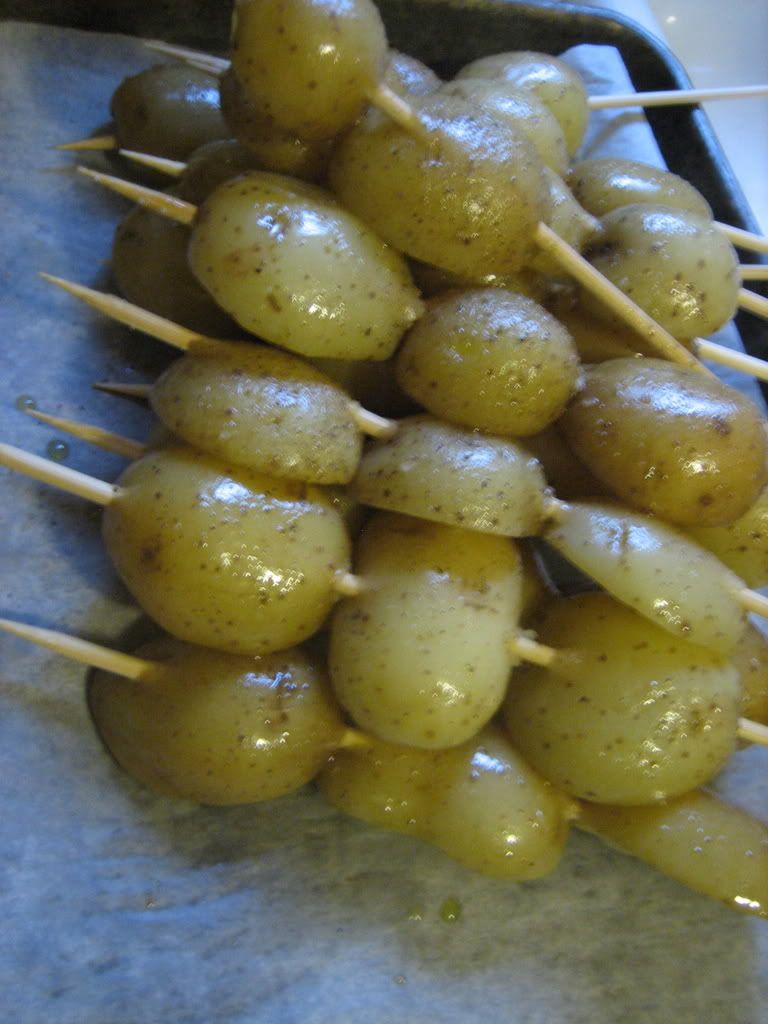 Heat up your grill and lay the skewers so that the potatoes' flat side is down. I like to start them over direct flames so that they get crisped up but if you are using that side of the grill for something else, it really doesn't matter. Since the potatoes are mostly cooked already, you are just finishing them off and getting some crispiness and grill flavor. Use tongs to carefully flip the skewers, grill a little bit on the other side and then serve hot or at room temp.
Pass them out on the skewers or drop them back in the bowl you used to toss them with the oil to serve on the table. Crispy on the outside, creamy on the inside, smokey all the way through...mmmmm....